| | |
| --- | --- |
| Posted by goldenplum on December 9, 2015 at 12:00 AM | comments (0) |
From SI blog -Doctor Who: Series 9, Episode 11 – Heaven Sent 
It was a bold move to have an episode that was, to all intents and purposes, a one man show; but with Steven Moffat's writing, Rachel Talalay's direction and, above all, Peter Capaldi's acting, Heaven Sent turned out to be one of the strongest episodes this year.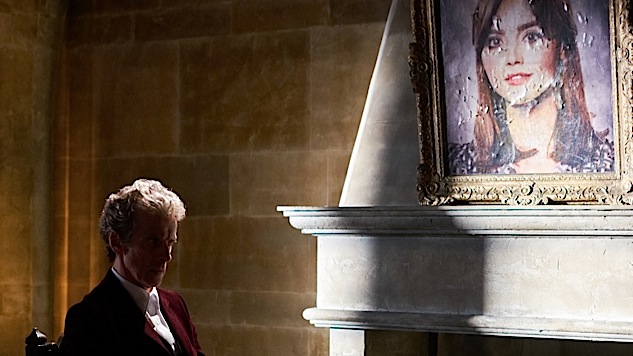 While some of Moffat's scripts chuck idea after ideas into the pot while never properly developing them, this one kept a tight rein on his imagination. All the concepts used paid off handsomely, with some deep philosophical questions posed. For example – the question of free will vs determinism. The entire ep revolves around the hypothesis that every time the Doctor materialises in the teleporter, his subsequent actions – and even speech – never vary. In two billion years. How's that for predestination?
Then there's the issue of the teleporter itself. The 'reset' that happened at the death of every iteration of the Doctor presumably reset time rather than the 'pattern buffer' in the teleporter (very Star Trek). But the Doctor's comparison with a fax machine still left me pondering, as I often have with Star Trek – if the teleport process is actually creating a copy, what happens to the original? Logically, it's disintegrated. Killed. So after those two billion years, with the cycle happening roughly every two days, is the Doctor we see at the end the 'real' Doctor, or a zillionth generation copy?
Questions, questions. But they didn't come across as loose ends, rather as genuinely posed puzzlers to which not even the Doctor knows the answers. And if you weren't pondering those, you could lose yourself in the look and feel of the episode, an atmosphere that was at once sombre and terrifying (I watched it with a 26 year old friend of mine who doesn't usually watch the show, and at one point he turned to me and said, "this is really scary!"